Take a shortcut to DevOps success
Compose, deploy and monitor your Stacks without writing a single line of code
Cycleops is an online Cloud Management Platform with built-in full stack Orchestration, Monitoring and Reporting.
Cycleops comes with easy-to-use tools to setup and control workflows around resources and workloads residing in the Cloud.
Supporting all major cloud providers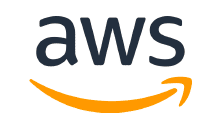 Streamline

and speed up your software development
Break internal silos and develop a culture of sharing between Development and Operations teams.
Create Sandboxes

Share your pool of Designs

Single-click Deployment
Standardize

your application environments
Standardizing your applications and environments is one of the best DevOps practices for reducing technology variability and creating less complex architectures.
Self Service Catalog
Design custom service templates
Compose and configure Application Stacks
Monitor

your Day-2 Operations
Keep track of your application's health and performance in a multi-cloud environment.
Out the box full-stack visibility
Track SLIs/SLOs
Troubleshoot efficiently
Own/Control

your cloud assets
Take full ownership of your cloud IT resources, without compromising on innovation, flexibility and productivity.
Centralized Management
Role-based Governance
Enforce Policies
Cycleops helps software vendors scale effectively, with best-of-breed DevOps automation and Cloud management.